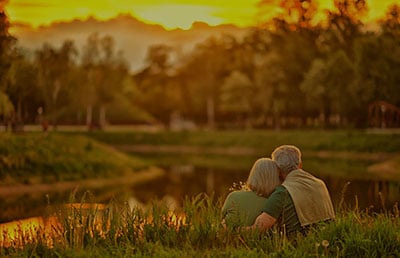 When you begin researching how to use funeral homes in Las Vegas and their cremation services, you can find how straightforward it can be when using a professional company.
If you were or the family was trying to arrange everything, then it could take you longer, and not only may you miss something, you may also be highly stressed trying to do everything on your own.
However, it is better to understand the steps a funeral home in Las Vegas NV takes, or a company such as Cremation Pros of Las Vegas follow.
How Long Does it Take to Get Cremated in Nevada?
Before looking at the cremation and funeral service requirements and the time it takes for the process of cremation service, you do need to know the steps that have to be followed.
Once you see the contacts you need, you may panic, however, all paperwork and documentation can be taken care of by the person who files the death certificate. In most cases, this will be the funeral home, cremation organization, or company, or possibly the mortuary, which is offering their service to you.
In Las Vegas NV, there are more steps, which need the following to do everything correctly.Here are a few things to be aware of Death certificates in Nevada need filing with the local registrar inside 72-hours from the date of the discovery of the death. It is here your company, such as Creation Pros of Las Vegas take over and care for all the paperwork.
It is advisable to get copies of the death certificate for various reasons. Around ten copies is the ideal number as it can help to tie up loose ends with the affairs of your loved one. Additionally, you should always keep one copy for personal reasons.Such areas may include when you have anything to do with the deceased, such as claim property, claim benefits, payable on death accounts, benefits if they are a veteran, and more.
To go ahead with an NV cremation, each has to be signed off by the coroner or medical examiner as cremation will destroy any traces of evidence. The final approval for your cremation services in Las Vegas can take around 48-hours. In the first 24-hours, the family member will need to be refrigerated to avoid any decomposition.
You can find some funeral homes may ask the deceased to be embalmed after 72 hours, although for cremation, it isn't worth it. An affordable cremation will take the quickest route and thus bypass any need for embalming. If there are delays, you may find you still need embalming before you service.
Even though you are taking the direct cremation route, much is out of your hands and in the hands of the authorities. If a Las Vegas cremation services permit was quickly issued, and public visitation was a request, you may be able to skip this. However, Las Vegas funeral homes can ask for this step because they wish to maintain the integrity of the deceased as longs as they are in possession. All the steps above can amount to 10 to 15 business days. The period excludes holidays and weekends, and it isn't possible to rush the process, even if you are going for a direct cremation rather than exclusive rights reserved cremation service.
What Happens in the Cremation Process
Most affordable cremation companies services will stick to the same guidelines for any memorial cremation services and the process of the cremation itself.
Before the actual cremation, any medical instruments need removing such as a pacemaker or ones that come with radiated materials. Funeral homes wish to minimize the risk of an explosion while carrying out their service.
With this, you also need to be sure there are no items such as jewelry you may wish to keep, remove these before the body finds its way into the chamber of the crematorium.
For those who are unaware, you will find one of the reasons that an affordable cremation in the funeral homes Las Vegas is that there is no need for a casket to keep your loved one in.
However, to keep some discretion and dignity, as well as for transportation. The deceased does need to be cremated in a container that is covered, sturdy, and leak proof. Such containers can be pressed wood, fiberboard, or cardboard.
One thing you may worry about with this is if you have memorial cremation services with all the family, and you want a public viewing. In this scenario, you can rent a casket with a removable liner, and while it does add to the cost. It presents your family member in a better light than a cardboard box.
The actual phase of the cremation to get to the cremated remains can take between 2-3 hours. The body sits in ultra-high temperatures until it turns to ash, and from there, it could take another couple of hours before the cremated remains are ready to hand over.