Affordable Cremation Las Vegas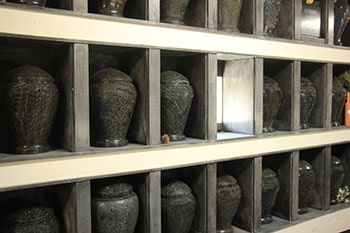 Unless you are prepared for the worst, there can come the time when a family member passes away. It can come as a shock that a loved one can pass away; however, that may not be the most significant ordeal you need to deal with. Grief on its own is a big enough cross to bear yet with surprise funeral home Las Vegas costs and all the services leading up to burial by funeral homes in Las Vegas, not to mention the costs of a burial service. It can be more than enough to break anyone mentally and financially.
It is plain to see why so many are omitting a funeral and heading for an affordable cremation burial service, or planning for an affordable cremation now for when the time arrives. Either way, these can ease the financial burden and make the burial of a loved one more straightforward. A funeral that comes with a full service has many extras you may not fully understand until you speak to a professional, such as the ones who work for Cremation Pros of Las Vegas.
A burial encompasses transport of the body and use of a hearse, embalming, visitations, preparing the body, and the casket, among others. Most of these costs are outside what funeral homes Las Vegas are likely to charge for staff and add-ons. It quickly mounts up, and the cheapest way to carry out a conventional burial is four times the cost of an affordable cremation burial service.
Advantages of an Affordable Cremation Burial Service
The choice of an affordable cremation burial service provides more flexibility for memorial burial services. There is no rush to assemble everyone. You can schedule a service at a time and place that is convenient for all those who will attend the affordable cremation burial service.
You will find that an affordable cremation burial service is a wise environmental choice. There are no harmful chemicals or plastics, such as those used in the embalming process. An affordable cremation burial service also reduces waste since you do not need a casket or space in the Las Vegas NV cemetery for a burial like a traditional funeral. Besides, cremation does not require anyone to arrange for cemetery maintenance after the burial service.
You can quickly see that an affordable cremation burial service offers families options that are more definitive. The final burial service may involve scattering the ashes anywhere in Las Vegas NV, or placing them in a niche in one of the funeral home's gardens. It is also possible to take the urn, and the ashes of the loved one with you following an affordable cremation service and collect the remains.
Best Ways Toward an Affordable Cremation Burial Service
While the need for every person can be different, the results are very similar when it comes down to the services undertaken to give you the most affordable route through a funeral home in Las Vegas.
For an affordable cremation and burial, one of the most accessible routes is that of a direct cremation, and such a ceremony can take place with or without a funeral service at the funeral home to cut down on the costs even further. Besides this, you can find other cremation packages that tend to deal with differing circumstances.
Here is a breakdown of these services you can use for a funeral after cremation in Nevada. While they may differ in name and function differently very slightly, if you use a company such as Cremation Pros of Las Vegas, you won't be much different from what other companies call their services or what they offer.
Immediate-Need Cremation
You can see this called at-need as well, although it means the same thing and is a cremation, which is for a person who has already passed. You may find these individuals are already homes in a hospice or are diagnosed with a terminal illness.
Immediate Cremation
Much of the process of passing through Las Vegas funeral homes will be skipped in these instances. You will often find this is the closest to direct cremation as you can get.
Included in these packages are often:
Collection and care of the deceased for the funeral
Staff to manage the funeral process
Preparation and filing of all authorized and legal paperwork and documentation
Container for cremation
Simple Cremation Package (In-home)
While death may not be as sudden, it can be a burden. A simple in-home cremation package can make things much more manageable.
Things included are:
Meeting in the home or other designated location
Transportation and care of the deceased
Preparation and filing of all authorized and legal paperwork and documentation
Container for cremation
Delivery of remains
Pre-Planned Cremation Plans
When you least expect it, you may face the need for a funeral service. Unfortunately, these are never easy to arrange, and as we see, they can be very costly.
Included in these packages are :
Collection and care of the deceased
Staff to take care of the funeral proceedings
Preparation and filing of all authorized and legal paperwork and documentation
Container for cremation